Tahquamenon Falls 2005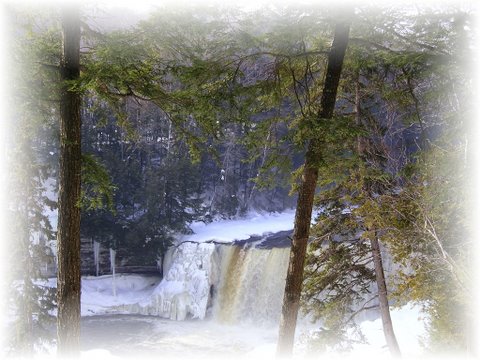 The Tahquamenon Falls are beautiful any time of year. You don't have to own a snowmobile to enjoy the winter beauty of the area, but it makes the trip a bit more enjoyable! You can snow-shoe, X Country Ski, or just enjoy a nice walk!
Entry by newberry administrator.
Michigan Snow X Racing in Newberry Michigan
Michigan Snow X Racing was in Newberry today - January 27th! It was a great time and it was snowing pretty good by afternoon! Tomorrow the racing will continue. They also return on Feb 10th, 2007 for more great excitement! Thanks to the many sponsors - Zellars Village Inn, Super 8, WJZ & Sons Harvesting Inc, Newberry Tourism Association, Timber Products Newberry MI, Newberry Motors, Bowman Gas, Bud Light & Pike Distributors, Eagle 101.5 and 96.7 FM of Newberry and Gaylord!
Entry by vgc administrator.
Headed South!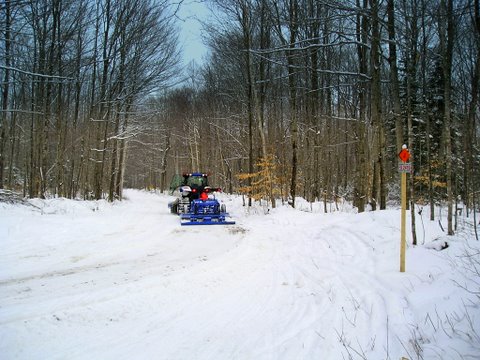 TASA Groomer Dan headed on the South trail towards Rexton. More snow will help the trail a lot. Sleds are using it. Taken 1/24/07
Entry by newberry administrator.
Winter 2004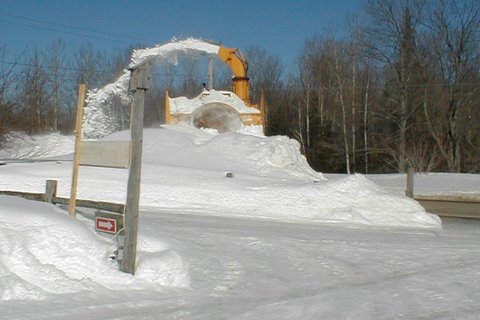 This is what winter USE to look like! Those were the good old days; you had to bundle up just to walk to the mailbox and had to really push to get the storm door open. Photo taken 4 1/2 miles N of Newberry 2004
Entry by newberry administrator.
I am praying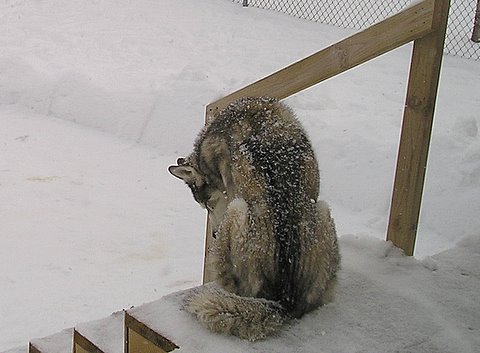 "Dad said I couldn't come in till it snowed so I will pray." photos submitted by Cathy Clementz, Newberry trail reporter www.northcountrycampground.com
Entry by newberry administrator.