The New Ice Cutter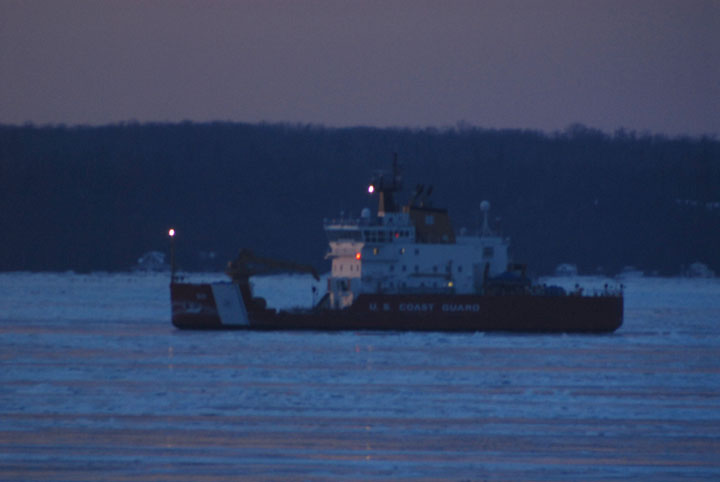 The new ice cutter, Mackinaw, at dusk. Thanks Greg Teysen from Mackinaw City
Entry by newberry administrator.
The Frozen Straits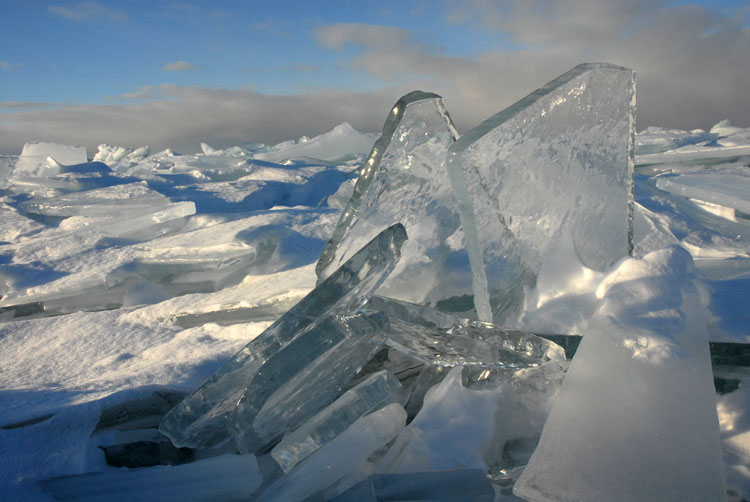 Frozen chunks of Lake Huron dotting the shore near Mackinaw City. Greg Teysen, Mackinaw
Entry by newberry administrator.
Crisp Point Lighthouse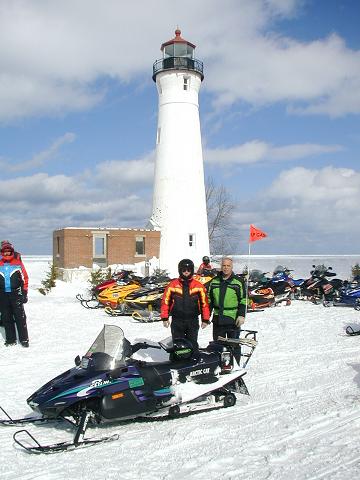 A Saturday M.S.A. ride came to my house in Paradise, for a lunch of chili and hotdogs and a guided ride up trail 452 then cross country making our own trail to vermillion and west down the beach to the Crisp Point Lighthouse... A fellow Sault ste. marie groomer , Rod Sanford brought the M.S.A. gang to my house from the sault ste. maries Kewadin casino...then after a chili and hotdog lunch, we proceeded to take them to crisp point via trail 452 then making our own trail to the Vermillion life saving station and west down the shore to the Crisp Point Light house.. then back to the interior of luce county for a quick trip east on trail 8 back to the soo..... most all of the group have never seen the frozen shore of lake superior,witnessed the huge 30' ice caves of the row ice on shore , or ever seen the abandoned Vermillion lifesaving station or the Crisp point lighthouse not to mention the tremendous 10 foot snow drifts lacing the beach dunes and surrounding the lighthouse.... Ben Musielak, Paradise night riders groomer & shelldrakeshores.com
Entry by upsnow administrator.
Are we having fun yet! YOU BET!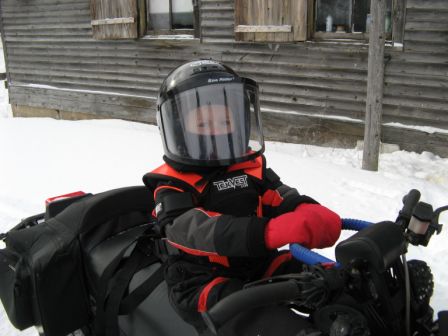 Last Friday night my son and I had a chance to meet Groomer Operator Frank while having a late dinner down at Cut River Inn. Later that night or even earlier Saturday morning we were awakened in our bunk by the sound of the groomer going by our cabin. What a sight. He made the turn at H40 and Wilwin (2 1/2 miles west of Trout Lake) and cleaned up his last 2 miles of the trail before heading back to Rexton/Newberry. I wish we had more snow to groom but it will come soon enough. Thanks for keeping us posted on trail conditions and tell Frank the little guy (Koyer, he is 3 1/2 yrs old) said hi! David J. Birkmeier
Entry by newberry administrator.
Newberry and Paradise groomers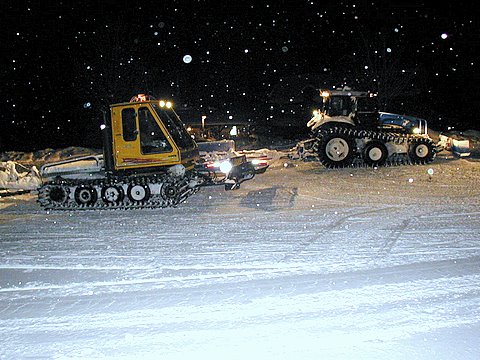 Hi after a night of grooming met up withthe T.A.S.A. ( tahquamenon area snowmachine assoc) groomer at the upper falls (camp 33). at 9:00pm on monday night.......their new holland groomer dwarfs our bombadier groomer ... the round trip from the falls to town and back again is about a 8 hour trip by groomer.... Photo and story by Ben Musielak from Paradise
Entry by newberry administrator.